A couple of weeks ago I headed to the attic to gather up some fall decor. While rummaging I stumbled onto the wreath I had used on the back door the past couple of years and it was scary! Wow, had I really put that thing on the door?
There was no question that I need to do a makeover. There was also no question that I didn't need to spend any money on this. So I dug around and found some mini gourds and I roll of burlap ribbon I had purchased back in the summer and never gotten around to using. Yeah! See, sometimes procrastination pays off.
First step I removed all the loose flowers (not much to do there since apparently most of the flowers were already gone) and Mr. Scarecrow. He was looking more than a bit worn.
Next I cut 2 yards of the burlap ribbon, stole some fishing line from Wonder Hubby and sewed a running stitch through the center of the ribbon.
I gathered it periodically and then tied off the end with a large knot.
To attach the ribbon to the wreath I grabbed my handy dandy, yet very dangerous glue gun. I have years of experience with this guy and yet I ended up with some serious burns on this venture.
Mother stopped in while I was wrestling working on the wreath and after seeing me burn my finger she wanted to "help" me. So, she did.....by grabbing the glue gun and quickly sticking the tip of the gun to the tip of my finger applying glue to my finger and under my nail! Oh my goodness did that ever hurt!
Once I got past the pain, I added assorted leaves I found in the attic along with puff of burlap and the mini gourds.
Here is the finished wreath.
So that is my no money spent made over wreath.....I think it is much improved!
http://debbie-debbiedoos.com/weekly-wrap-up-newbie-with-a-twist-started.html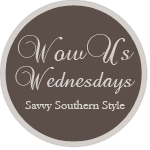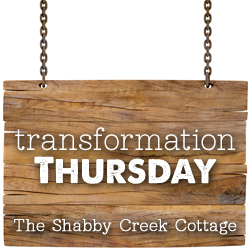 br>